Our Dear Friend "Spike"
Posted on 04/01/2022
---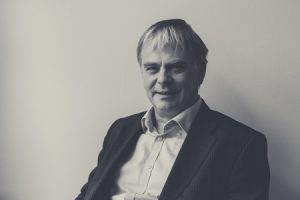 It is with great sadness that we record the loss of Mike Clark who passed away unexpectedly on 25th October.
Mike joined our firm in the Summer of 1984 from Reigate Grammar School. In his early days with the firm he had "bog brush" hair and within weeks he was nicknamed Spike – the hair eventually ceased to be spiky but the name remained for the next 37 years!
Spike sailed through his exams and was something of a star in our firm's soccer team. Progressing from newly qualified to manager, he became a partner in 1997 and has diligently served his clients ever since, always putting the interests of his clients first. The mountain of tributes from his clients is testimony to Spike as an individual and as a professional:
"Mike took the time not just to answer my questions – and I had a lot of them! – but to properly explain things to me. I couldn't have asked for a more generous and patient teacher"….. "He made the scary world of finance so human and understandable as we set up, and stumbled our way through growing our business"….."I have known Mike for only two years but he was instrumental in helping me set up my new business"….."He was a lovely person and an accountant who adopted a very pragmatic approach"….. "I must have known him for close to 30 years and in all that time he was always the perfect gent"
The above quotes are just a small selection of the dozens of glowing tributes which the firm received from some of Mike's clients, and across them all there was a common thread – the professional Spike and the personal Spike were one and the same. A kind, generous, friendly and thoughtful man. A man who was unerringly cheerful, who took the burdens of others on his shoulders and who always showed great patience. He was an outstanding ambassador for our firm and it is easy to see why he built up such a following of loyal clients who trusted him with their affairs, and who also in many cases became friends – with his warm and understated ways how could you not become Spike's friend?
Outside of work Spike had a number of interests – a great love of music which he was convinced could only be properly appreciated on his large vinyl collection, following Arsenals' fortunes (well, even Spike's choice and judgement wasn't always perfect!) and enjoying big, fast cars – the quiet, calm Spike became a boy racer behind the wheel!
We have lost a special man and a fabulous friend.